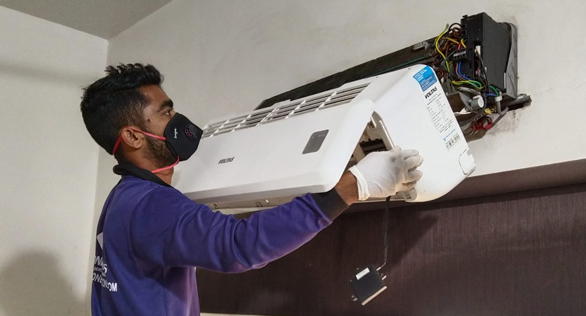 Hello
are you looking for a solution of your broken Bluestar AC and you're having trouble finding technicians in Vadodara?
Your search is over because we're here in Vadodara to provide you the best technician for your AC problems.
A great Bluestar A/C Repair company is one that will be able to identify the issues with your system quickly and efficiently, and of course, honestly.
We take our work very seriously and we're 100% honest with you.
Unfortunately, because repair technicians have a mechanical understanding of these systems that the average home or business owner does not, it can be easy for dishonest technicians to overcharge for simple repairs.
Our A/C repair company will work fast and intentionally and have your best interests at heart. We also have qualified professionals, we take full liability of our work and we provide the best service and help you at any cost with any type of repair. We've been working hard since the time we started and we will always keep working like that only if you trust us. We will always provide you with the best results and will never overcharge you. COOLZONE A/C Repair- A name that you can trust.
Time is a very important commodity these days. So don't waste your time on immature and inexperienced people and contact us for fast and efficient service.