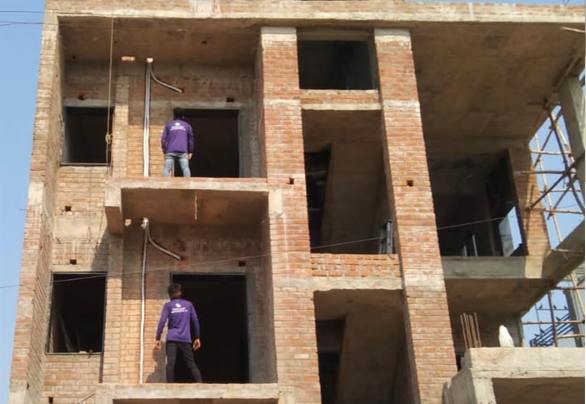 WE ARE PROFESSIONAL Ac council piping service in Vadodara
We're the best serviceman for conceal works for your home.
We work with high precision and quality, such that once concealed you'll never know and will never need to know the pipes and wires cause they're never gonna need and service...
* WE WILL FILL THE NITROGEN GAS IN THE PIPE WHICH WILL HELP YOU TO FIND IF THERE'S ANY LEAKAGE.
* WE WILL FILL THE WATER IN THE DRENEJ PIPE WHICH WILL HELT YOU TO FIND IF THERE'S ANY WATER LEAKAGE.
Time is a very important commodity these days. So don't waste your time on immature and inexperienced people and contact us for fast and efficient service.

When You Need Reliability, Choose Cool Zone
At Cool Zone, we've built our entire business around the idea that our customers deserve the best possible treatment, starting with trustworthy technicians. In many instances, local One Hour locations are owned by technicians who have been serving and building trust with their local community for decades.
Every one of our technicians is licensed, qualified, and receives regular training to stay up-to-date with the latest developments and products in the industry. We want you to be happy, so we back all of our work with a third-party guarantee. This way, you can be certain that we are accountable to provide a high level of service on every visit.
Every Cool Zone location is independently owned and operated so you can be certain that you're getting a local expert. We'll arrive at your home on time and work with your needs, preferences, and budget to make sure that you're completely satisfied with our work! Every job by Cool Zone is backed with the UWIN Guarantee. We also value your time as much as we value our own. So, if we don't arrive at your house when you expect, we'll pay you back. With us, there's no more waiting around all day for an HVAC technician to arrive at your home!